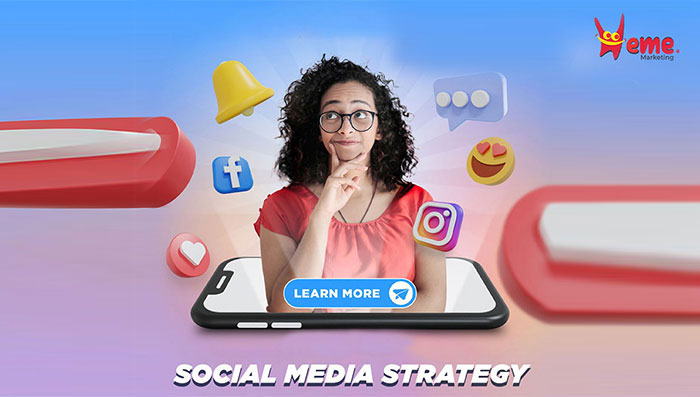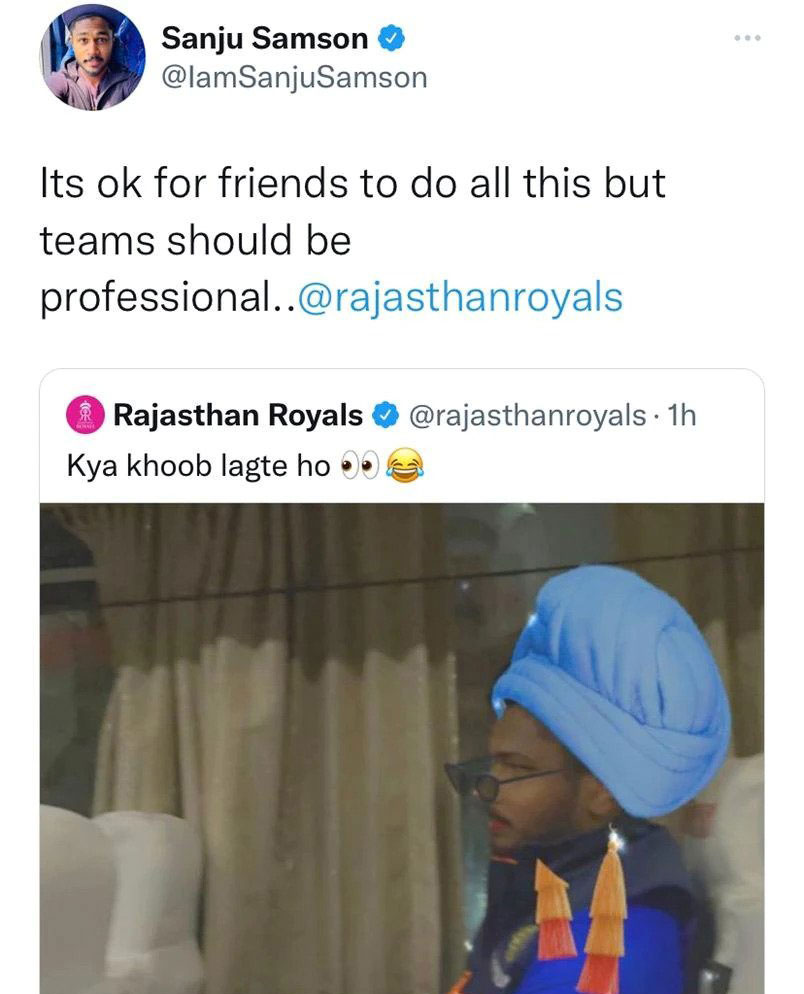 "Dekha aapne, laparwahi ka natija", wondering why we used this phrase?
Social media marketing isn't a scoop of ice cream for everyone. Although, we also understand that meme marketing isn't easy as well. How much a creative person will try, there will always be some who won't like the effort.
In the recent past, something like this happened right before the start of IPL season 15. When the social media admin of the Rajasthan Royals' team shared a chucklesome post of the team's captain. The creativity had a different scoop; however, it still offended the captain. Re-tweeting the same, the captain replied, "It's ok for friends to do all this but teams should be professional."
Giving lights to the event folding badly, the team shared an official statement sharing the information about the change in their social media marketing strategy, how the team is taking things, and their further approach to cover the IPL.
Soon, the team released a video mentioning the previous event as a prank. However, the damage has been done. If we talk about social media companies and their marketing approach, the Rajasthan Royals team's marketing strategy has been top-notch apart from this confusing series of posts.
Knowing how to engage people, increase the brand's social media visibility and not make it just a social media page that is alive only for two months. Each IPL team's social media pages are active all the time.
To keep the pages engaging, the team's to hire social media companies that run various campaigns. However, the risk always stays with creativity. RR's social media team played a great card by depicting their story and hoping the world to accept what they share. Although, by the time they lit the event, things were gone south.
Social Media Marketing Approach For Brands
For any brand out there, to keep the audience engaged, it is necessary to keep posting things even when there is no such big event. The once in a while posting strategy doesn't create a global presence of any brand on social media.
Moreover, to keep your brand's integrity intact, it is essential to share posts that are creative and justifies the brand. There are many social media companies out there in the market, however, when it's about your brand, go for a qualitative social media marketing company.
One of the leading social media companies is Meme Marketing, where creativity is the key to reaching billions of people. Just like every other social media marketing company, we offer similar services, but what makes Meme Marketing your prior choice is our approach to every project.
Meme Marketing's Creative Approach
In this age of trends, memes, and cringe content, the value of humour is getting lost somewhere. Meme Marketing's creative approach is taking care of all the essential things to make humour a deal of true laughter and engagement. The following pillars are our social media marketing team's strategy:
Recent Trends
For making any brand reach a higher audience, it is essential to work in hand with trends. Whether it is about adopting new trends, or creating trends on our own. Our team never copies the same strategy of any trend, they focus on getting ideas that are completely out of the box.
Quality Content
For engagements on any social media page, quantitative and qualitative content is essential. However, our SMM team gives great effort into bringing the imagination from the table to the digital screen of a billion people. Our team delivers authenticity along with quality content.
Organic Reach
For any alluring post to engage the audience, it is essential to have an organic reach. Our SMM team builds the credibility to get not just any audience, but an engaging, organic, and potential audience that can convert into a lead one day and then finally a customer buying the offered service.
CONCLUSION: Social media marketing for any type of brand is very important. But in a manner to make people laugh, there is no way a brand can ever afford to be irresponsible that could cost them their brand value.