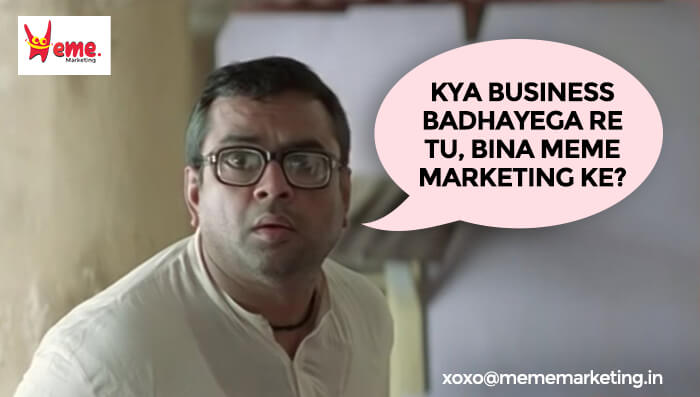 "Tere pass koi aur rasta hai?" No, seriously. Do you think in this digital world you have any other ideas to increase your brand's reach, engagement rates, and drive authentic audiences to your brand's official social media pages, rather than meme marketing?
You might find some other tactics to increase your brand's reach. But the magic that can be spread with meme marketing, can never be so effective with anything else.
Memes are eternal, it's like they are never getting old. If you still have any doubt, then think of any meme template, or even search the oldest memes, we bet, you'll laugh or at least smile after seeing that.
Memes are like ginger tea, "Aah! Kadak Hai". They are so effective that even after being pointless most of the time they still attract billions of people globally.
Now imagine it this way, you have your business idea completely ready, but you don't have the resources to make it reach a wider audience. What would you do in that case?
Well, you are aware of the fact that memes are a great way to build your brand's value and get a wider audience across the globe. Yes, you are now getting the point. You will opt for a meme marketing agency.
Knowing the fact that memes never get old and they are the best eye-catcher. To make your brand remembered by a great number of people, you are missing out on a great opportunity by not opting for meme marketing.
Memes: Aging Like Fine Wine!
Remember those days when there was no such word as "memes" all we in the millennial age knew was jokes. There were PJs too, but then came in the tradition of memes, somewhere in the 2010s. And now, memes are what we are sharing all day and every day.
With each passing day, memes are aging like a fine wine. Becoming more intoxicating, attractive, and cheerful. When this GenZ is always on their mobile phones scrolling memes, creating new meme pages, and whatnot. Then what makes you think twice about promoting your brand via meme marketing?
Promote Your Brand With Meme Marketing
In this GenZ age, we all are aware that memes are always trending. So even after knowing the fact, you should know this too, that, memes will never say, "Program Mein Thoda Change Rahene Ka. Sunday Ko Aa, Han! Sunday Ko!"
Just pick any meme template and you are ready to roll, however, you can't get a wider reach without the help of a meme marketing agency. And when you are looking for the most suitable meme marketing agency, end your search here with us at Meme Marketing.
We understand the value of your brand, we are in the know about with the funniest memes that will explain your brand the best, and also, our team at Meme Marketing knows how to drive authentic users to your brand's social media pages.
With your brand, you can trust us, because we are never going to say, "Hum Kya Karegnge Re Jaan Ke?" For us, your brand and its reputation value the most. We at Meme Marketing create such quality content that has the potential to go viral and become the new trend.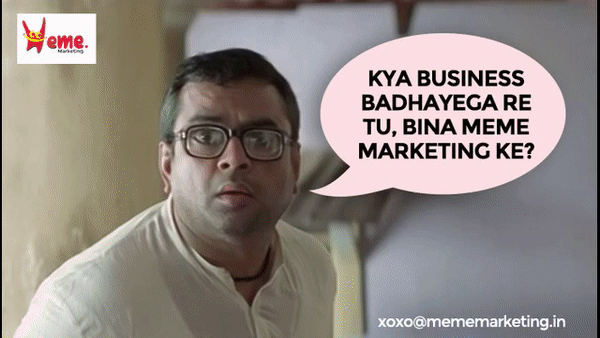 If you know the idea is suitable for your business, then just say it like Babu Rao, "Mast Plan Hai", and let us work for you. The result will show you what your brand was missing out on, until now.
In The Crux: This era demands memes, your brand demands higher engaging rates, and we, at Meme Marketing connect the dots to build the bride of entertainment with promotions. To ensure your brand reaches a wider audience, your meme marketing agency is waiting right here for you.