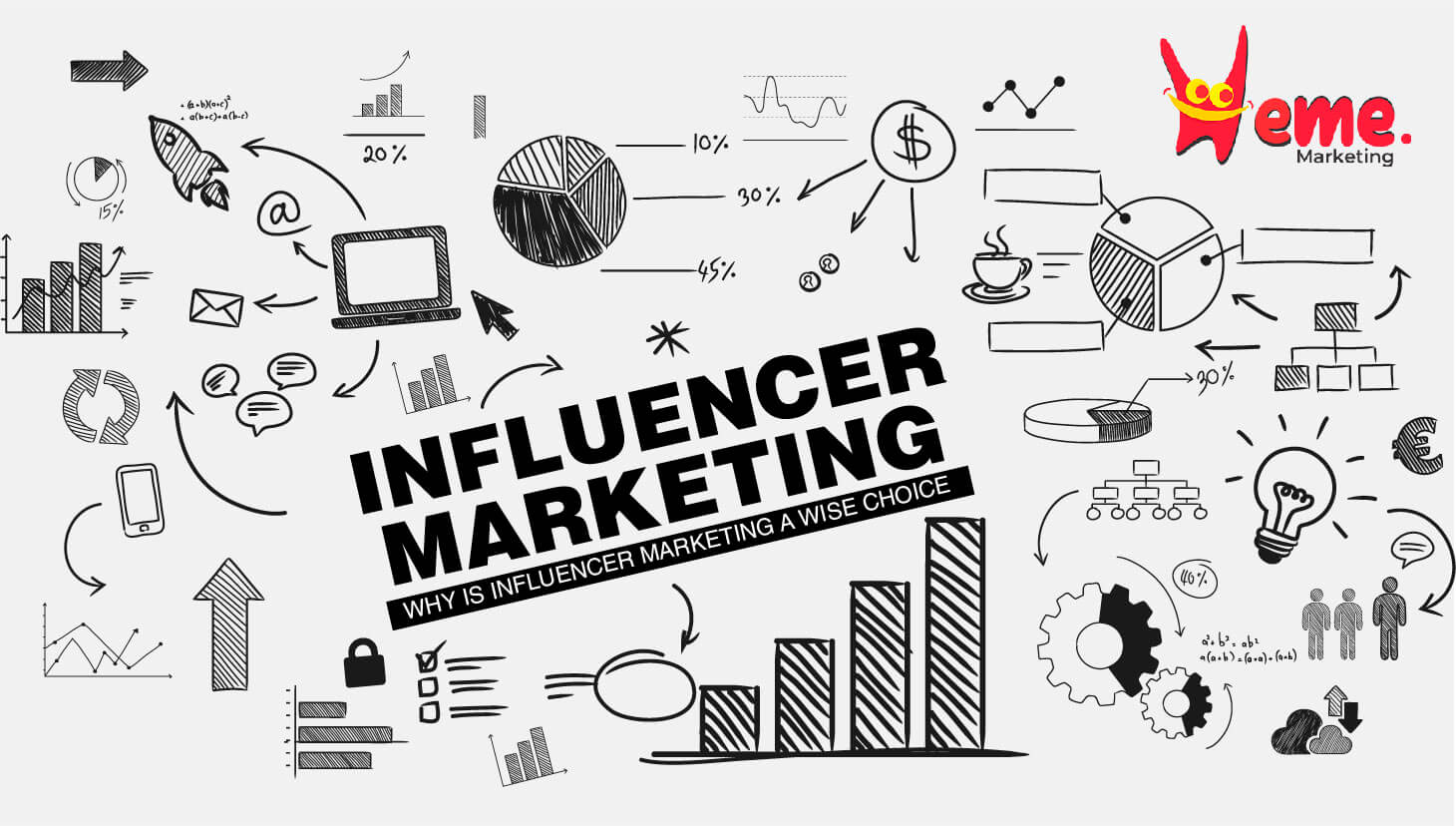 Social media platforms are indeed a big part of our everyday lives. But have you ever thought of earning money from it or promoting your business through social media channels?
If you have not thought of doing something like that yet, you surely have heard about the term "Influencer Marketing" which is a part of Social Media Marketing.
Over 4.55 Billion people worldwide are on social media platforms and use them every day. Moreover, if you are on social media platforms, still wasting your time on it and not trying to earn a penny back. So instead of losing track of time while scrolling, here's how you can channelize it positively.
No matter if you run a small business or a big brand, social media sites are one of the greatest ways to promote your product or services. Social media gives a larger platform for exposure and also a maximal audience to connect with. And by providing back the exact insights of the performance graph social media has done its job.
Now comes the turn of people using social media sites. Nowadays, nobody is unaware of what is an "influencer" as each one wishes to become one. However, a worthy product, entertaining content, and channelizing the power in the right direction will give your brand a hike that can do wonders.
Connect with the community of entertainers, who already have a strong foundation and are well aware of how to promote your brand. By doing this you will be able to give your brand worldwide recognition.
What Is Influencer Marketing?
Influencer marketing is a form of the social media marketing that is done by endorsing or promoting a product by individual influencers, or organizational pages. Those who have experience and knowledge of their field for using social media to advertise a brand or product.
By using the world's most effective connectivity of billions of people across the globe, social media helps you as one of the best platforms. Whereas, influencers help your brand to be well representable in front of those billion people worldwide. As two-thirds of the world's total population is on social media channels, irrespective of age, in serious terms, anything can be promoted there with the help of creative people known as influencers.
Influencer marketing is done by providing your product to a particular individual, a bunch of people, or an organizational page. As the influencers already have a great base of followers they further create and share unique content on their pages. Liked and shared by millions of others, your product reaches from one to 100 to 10,000 and a million people worldwide. As there is a possibility of literally anything going viral, your product can become a trend too.
Now let's know how that happens:
Types of Influencers:
People are using social media platforms with having followers and connections of every digit. However, who can be denoted as your influencer is a numbers game.
Nano Influencers
Nano influencers are denoted for those who have followers or a connection base of 10,000 or fewer audience. Now there can be many such people having followers between 1K to 10K, your potential influencer would be the one who has the maximum number of engaging rates on their posts and interesting content.
From the flood of content creators, finding a suitable bunch of nano influencers will help your brand for the initial stages. As this tactic is cheaper in rate, all you have to look for is an influencer marketing agency that could save your time for research and approaching the influencers. An influencer marketing agency already has data on trending topics and a creative team to match your product with the right influencer.
Micro-Influencers
Micro-influencers are those who have followers or connections in the range of 10,000 to 100,000. As the influencer marketing process is a sort of celebrity endorsement and the micro-influencers already have a lot of brands approaching them, you have to look out for the ones who can help your brand.
An influencer marketing agency does that for you, looking out for the most appropriate influencer for your product. Make sure to get your brand a suitable voice that hadn't shared anything irrelevant to offense the community guidelines.
Macro Influencers
Macro influencers have an established fan following between 100,000 to 1Million. Approaching these influencers isn't a deal of direct messaging as they have managers for handling their business.
In this case, an influencer marketing agency helps in finding a suitable match between influencer and brand. And also, it is easier for an agency to get a response sooner than the brand approaching the influencers directly.
Mega Influencers
Mega influencers have 1Million plus fan base. These influencers hardly say yes to endorse any product as they follow a particular plan and layout for their social media walls. And a larger base means the possibility of marking any content in the list of trends.
An influencer marketing agency makes sure to combine the best influencers. Fixing things at reasonable rates to create a win-win situation for the brand and influencer. With the help of various techniques, an influencer marketing agency makes sure the content goes viral and becomes a trend to be followed by many.
In the above-mentioned words, you surely get an insight into what is influencer marketing and what types of influencers are there on social media platforms. Now we will be looking at the part that:
How Influencer Marketing Is Important To Grow Your Business?
Influencer marketing helps businesses irrespective of whether they are big or small, it helps them in attaining recognition on a global level. Influencer marketing is done on social media platforms such as Facebook, Instagram, LinkedIn, Twitter, WordPress, and Pinterest. These platforms are highly engaging as most of the people found the posted or shared content on these channels relevant to their watched content list.
Billions of people are always active on social media platforms, some are just scrolling content and some are creating that content. Influencers are those who create and upload unique content regularly. Almost one-third of the world's population is an Instagram influencer with having engagement rate of 4.59%, which is surely denoted as a success rate.
Now if you will be able to count your success rate with the help of influencer marketing and social media marketing. You will be able to see the difference in the graph of your sales and leads, before and after the implementation.
With links already attached to each content that is shared on social media sites, there will be authentic traffic on your brand's official website too. And also to mention, the content posted by influencers has your brand's official pages tagged in it, so that's how there are sure chances of your brand page gaining more followers.
Influencer Marketing Can Build Your Brand
With all the possibilities written till now, you would be able to know how influencer marketing is helpful to grow your business.
In every posted and shared content, an influencer every time tags the brand's official pages and websites. Also, influencers already have a strong followers base and those followers send and reshare the same content on their profiles too. This technique can be denoted as word-of-mouth but merely it is just sharing and self-entertainment.
In simpler terms, as the influencers will start posting engaging content, your products will have new sales opportunities. Irrespective of how big or small your business is, once it will start getting global remembrance, and within days your products will start trending, your brand will start building slowly but with a strong foundation.
By reaching billions of people out there on social media platforms, your brand will be tagged as a trusted brand. And once it will start gaining credibility worldwide, you will be able to see clear changes in sales. This process will be followed continuously with better content shared, helping your business to grow and create a recognizable brand name worldwide.
An Overview of Strategy
Set the goals
Know the audience
Understand community guidelines
Shortlist the influencers according to the product
Research all the factors
Reach to influencers privately
Collaborate for effective content
Measure the final results.
WRAP UP: Influencer marketing might look like an easy-to-do job, but it isn't. As most of the time, influencers collaborate looking for their positive results and not looking to be a brand or product's face. So, when opting for influencer marketing, you can rely on Meme Marketing as we are the best influencer marketing agency in Noida, looking out for your brand's each need.