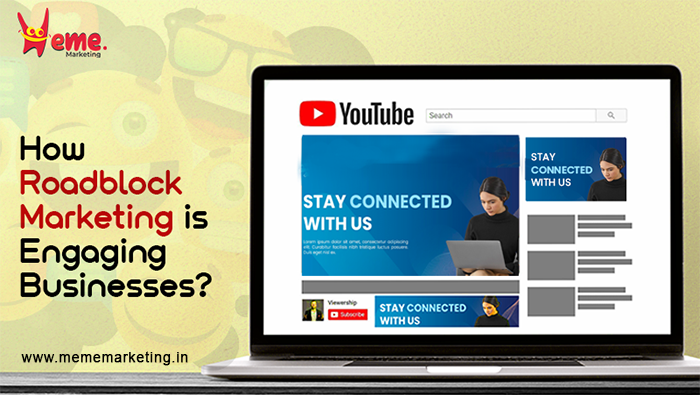 You can create a successful campaign with roadblock marketing - read on to find out more about it!
What's a good way to get an elevator ride from someone you need to talk to but don't know? Roadblock marketing.
It might be, but it's not that either. A roadblock is named so since it blocks all advertising space on a website for the duration of the campaign. It further makes sure that nobody else's brand can have a portion of the voice on that distribution hub at that time.
You probably think it's going to be complicated and difficult, but you're absolutely wrong! Basically, it's the art of using hoardings and even cars to capture brand attention - and grab customers in the process!
Keep reading to know how Roadblock Marketing can help digital marketers increase signups.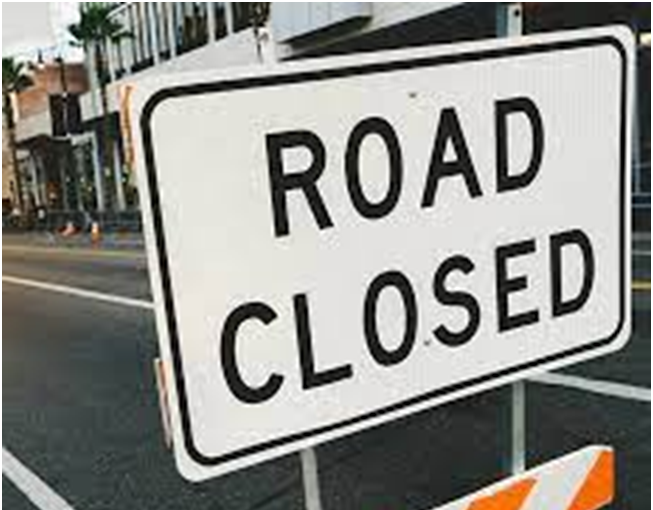 What Is Roadblock Marketing?
Road blocking is a digital video advertising method where an advertiser purchases all of the ad inventory across multiple online video platforms. The aim is to use the element of surprise to generate interest and get people talking about your business.
The roadblock marketing technique is an innovative approach to generating more leads and sales and promoting sales by creating a temporary obstacle in the way of potential customers and leads. This technique also performs very well in attracting new visitors.
With a clear strategy in place, roadblock marketing can be extremely effective. If you have a brick-and-mortar business and are looking for new ways to reach your target audience, roadblock marketing is an excellent strategy to consider.
How Does It Work?
As we mentioned above, this strategy involves a company's ads appearing simultaneously on all or most of a particular medium's advertising slots at the same time. The idea is to grab the consumer's attention and make a strong, memorable impression by dominating a specific media channel, like television, radio, or online, with multiple ads at once.
For example, a company might decide to run a roadblock ad campaign during the Super Bowl, by booking all the ad slots during a commercial break. This would mean that no matter what channel viewers tune into, they would be seeing the same commercial, repeatedly.
This increases the visibility and memorability of the brand and the likelihood that consumers will take action, such as visiting the company's website or making a purchase.
Overall, roadblock marketing can be an effective way to create a memorable, impactful advertising campaign, but it's important to use it wisely and carefully.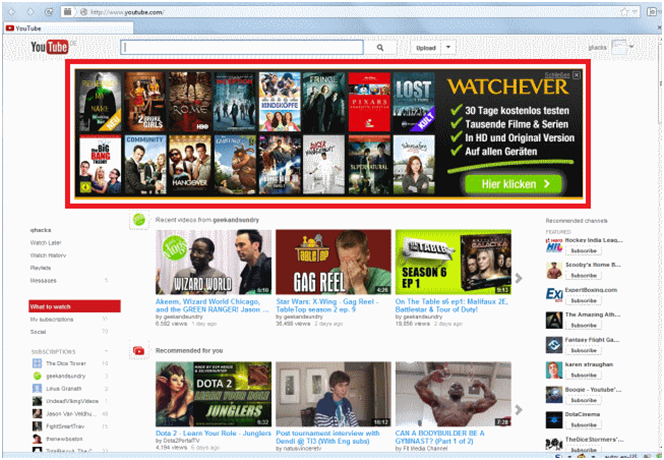 Is It Effective?
The effectiveness of roadblock marketing depends on the following factors:
the target audience
the type of product being markete
the type of media being used
the level of coordination and integration across channels
When done effectively, roadblock marketing can be a powerful way to grab the attention of consumers and create a sense of excitement and urgency around a product or brand.
In conclusion, roadblock marketing can be effective, but it requires careful planning, execution, and a clear understanding of the target audience to ensure that the message is received in the way it was intended.
Additionally, it is essential to measure the results and adjust the strategy accordingly to ensure that the investment in roadblock marketing is delivering the desired outcomes.
Who Can Use It?
There are many ways you can use roadblock marketing and it's all about getting your brand in front of as many people as possible.
It can be used by any type of business, including large corporations, small businesses, and non-profit organizations that want to reach a large audience and create a sense of excitement and urgency around a product, service, or brand.
For businesses with a larger budget, roadblock marketing can be an effective way to reach a large audience in a short amount of time. This type of marketing is well suited to product launches, major events, or seasonal promotions.
For smaller businesses and non-profit organizations, roadblock marketing can still be an effective marketing strategy, although the scope may be more limited. For example, a small business might use roadblock marketing to launch a new product or service or to promote a limited-time offer.
What Are Some Examples of Roadblock Marketing?
The above image shows that the website has four ad slots, which are all filled with Philips advertisements. This is a perfect example of roadblock marketing, with all other ads blocked off the page.
Some other examples of roadblock marketing can be:
A major movie studio launching a highly anticipated film by airing a trailer across multiple TV networks during prime time, as well as promoting it on social media and other digital platforms.
A fast food chain launches a new menu item by running simultaneous TV ads and digital ads during a big sports event, such as the Super Bowl.
A fashion brand running a coordinated campaign across TV, print, and digital platforms to promote a new clothing line during Fashion Week.
A technology company launching a new product by taking over multiple digital and social media channels, including banner ads, sponsored content, and influencer promotions.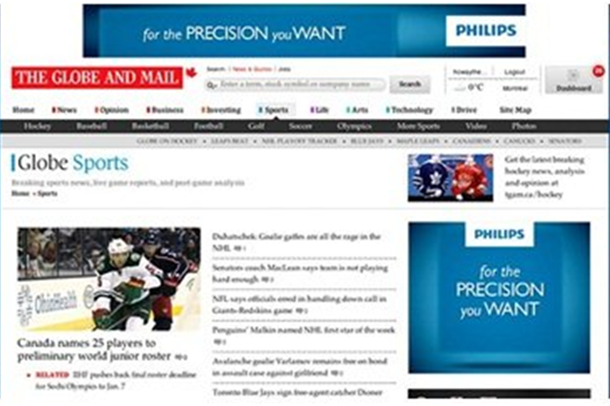 How much does it cost to run a roadblock?
Roadblock marketing is more affordable than you might think - especially now, thanks to digital advertising.
The cost of a roadblock marketing campaign can vary greatly depending on the scope and scale of the campaign, as well as the type of media being used. A roadblock marketing campaign can range from a few thousand dollars for a small-scale, localized campaign, to millions of dollars for a large-scale, nationwide campaign.
The cost of a roadblock marketing campaign is determined by several factors, including:
The type of media being used (TV, digital, social media, etc.)
The reach of the campaign (local, regional, or nationwide)
The duration of the campaign
The cost of creative production (e.g. developing ads, video content, etc.)
The cost of media placement (e.g. buying TV spots, sponsored content, etc.)
It is essential to have a clear understanding of the budget and to work with a marketing partner who can help ensure that the investment is delivering the desired outcomes. Contact us to get the best out of your roadblock marketing campaign.
Takeaway
Roadblock marketing can be an effective tactic, but it is important to keep your audience in mind and not annoy them. The key to effective roadblock marketing is having a clear understanding of the target audience and a strong, consistent message that resonates with that audience.